Liberty VIP – DC with Smitty's Infiniti M45
December 19th, 2010
The last field trip for the Liberty VIP calendar was to Washington, DC to shoot Smitty's Inifiniti M45. He already had some cool locations in mind for the photo shoot so we met up with him at his home and had him take us around the area. We first drove around the National Harbor, which had some beautiful, scenic views by the Potomac River. While we did get some shots in that area, we were unable to get any right by the water because of street restrictions that day.
So we drove into the city and decided to do the shoot with a typical DC landmark in the background, the US Capitol. Fortunately, it was a late Sunday afternoon, so we easily parked in the middle of the street with no hassle and no problems by the cops.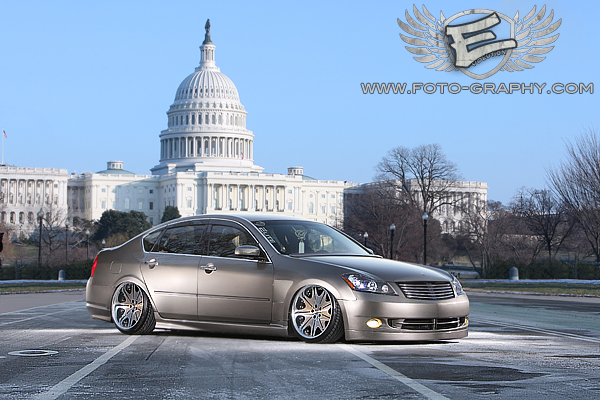 CLICK HERE TO SEE MORE BEHIND THE SCENES IMAGES.

And another special thanks to Smitty for feeding the photographer (and assistant) and treating us to
Ben's Chili Bowl
which we were told is the DC equivalent of the
Pats
&
Genos
..
:)